ALTER Elettronica was created in 1984 to satisfy the need of manufacturers and maintainers of machine tools to have a line of reliable products, widely compatible and easy to install. These products, together with a set of services designed to assist the customer from product selection, installation and repair, are the heart of ALTER Elettronica.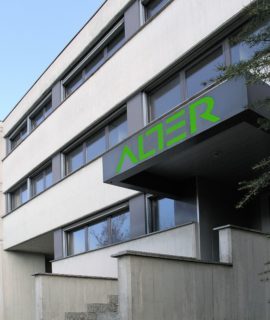 ALTER Elettronica today is an agile reality, based on research and development and whose markets range from numerical control machine tools to the paper and packaging industry, for which it sells its products in more than 40 countries worldwide. Great attention is given to the revamping and retrofit segments, where ALTER maintains a leading position in the market.
ALTER Elettronica is one of the few Italian companies operating in the electronic sector that designs, builds, sells and performs maintenance on its products directly inside; in fact, at ALTER Elettronica it is possible to speak directly with those who have designed a specific product, for clarification, for advice on use, for suggestions of modifications and special implementations.
The seriousness of the company is demonstrated by the possibility of repairing obsolete products, now out of production, but which is guaranteed maintenance service.