The braking resistors serve to dissipate the large amounts of energy produced during the braking of the electric motor. They are available in different sizes and are combined with our drives in all those applications where the resistance inside the converter is too small and it is not possible to recover the energy network.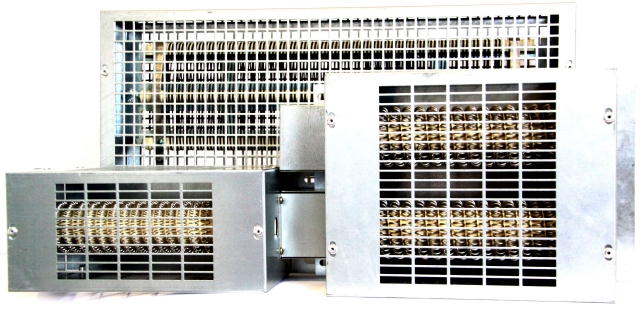 Caratteristiche tecniche
Ideal for repetitive use
Low inductance element
Degree of protection: IP20
There are 4 models available: RES32R1KW5 (32 ohm - 1 Kw), RES20R900W10 (20 ohm - 900 w), RES8R4KW5 (8 ohm - 4 Kw), RES3R38KW10 (3.3 ohm - 8 Kw).
The above data are not binding and may be changed without notice.