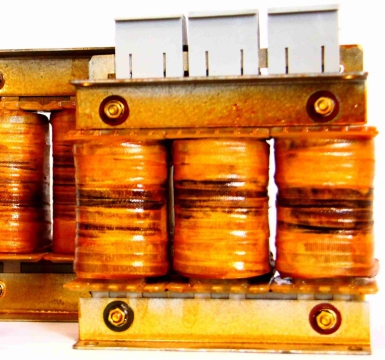 These three-phases chokes, fitted to the three-phase mains, allow decoupling between converter and mains and therefore drastic cut down of spikes produced by thyristors firing. Lightness and small size, provided by means of high quality magnetic cores, ensure easy installation and reduced panel space.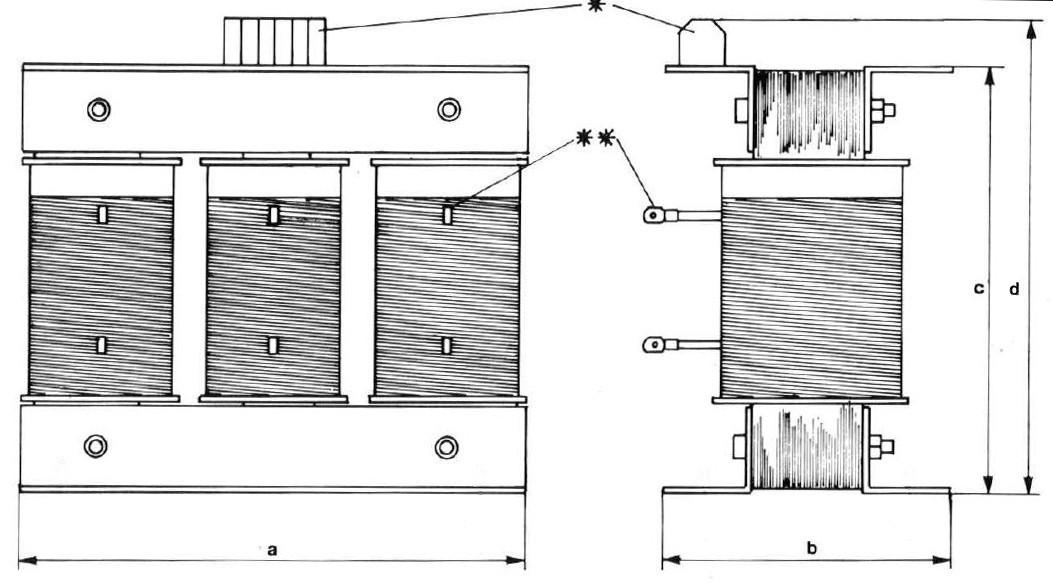 Technical features
Open building.
Natural cooling in the air.
Construction according to IEC CENELEC CEI standards.
Impregnation in resin (tropicalization).
Isolation in class E.
Electrical insulation: > 3KV.
Terminal block or free terminals.
Impulse current: 200% of the rated current (without magnetic saturation).
Voltage drop: 3% (three phase network 380 V - 50 Hz).
Dimensions
MODELLO
MODEL
TIPO
TYPE
DIMENSIONI (mm)
DIMENSIONS (mm)
a
b
c
d
17/001
RTCA 25
150
80
130
170
17/002
RTCA 40
150
95
130
170
17/003
RTCA 65
150
100
135
170
17/004
RTCA 90
180
95
155
-
17/005
RTCA 110
180
105
155
-
17/007
RTCA 160
240
110
210
-
17/008
RTCA 200
240
130
210
-
17/020
RTCA 60
240
135
210
260
17/021
RTCA 90
240
160
210
260
17/022
RTCA 130
300
180
270
330