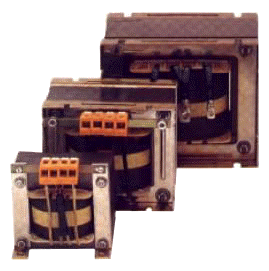 These inductances are designed to be combined with single-phase or three-phase thyristor convertors of the four-quadrant type without "dead zone" in order to improve the form factor of the armature current of the motor.
The use of these inductances does not reduce the bandwidth of the converter and therefore the response speed of the system. Lightness and reduced dimensions, obtained thanks to the use of high quality magnetic materials, allow a comfortable assembly and limited overall dimensions.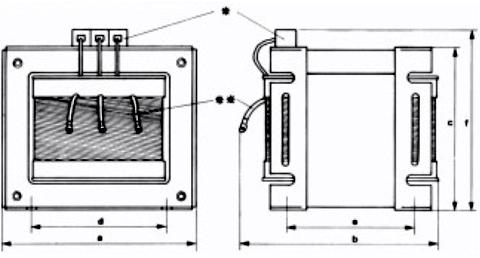 Technical features
Open building.
Natural cooling in the air.
Construction according to IEC CENELEC CEI standards.
Impregnation in resin (tropicalization).
Isolation in class E.
Electrical insulation:> 3KV.
Terminal block or free terminals.
Impulse current: 200% of the rated current (without magnetic saturation).
Dimensions
TIPO
TYPE
DIMENSIONI (mm)
DIMENSIONS (mm)
MASSA (Kg)
MASS (Kg)
a
b
c
d
e
f
ILCC 5
97
94
85
57
68
106
2,4
ILCC 10
108
113
93
89
95
117
5
ILCC 15
120
125
103
98
95
135
7
ILCC 20
154
150
130
95
97
130
10
ILCC 30
200
180
170
145
110
170
21
ILCC 50
200
235
170
145
157
170
32
ILCC 80
200
235
170
145
157
170
31